O site Amazon listou hoje a trilha sonora de Tomb Raider: A Origem, que será lançada no próximo dia 16 de março. A trilha, composta por Tom Holkenborg (Junkie XL), possui 14 faixas e tem duração de 72 minutos. Ainda não possuímos informações, mas esperamos que seja disponibilizada em plataformas de streaming, como Spotify.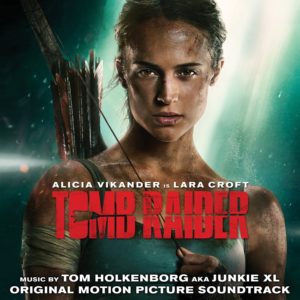 Confira abaixo as faixas e sua tradução livre:
Return to Croft Manor (Retorno à Mansão Croft)
Seeking Endurance (Procurando o Endurance)
The Bag (A Mala)
Path of Paternal Secrets (Caminho de Segredos Paternos)
The Devil's Sea (O Mar do Diabo)
Let Yamatai Have Her (Deixe que Yamatai a tenha)
Figure in the Night (Figura da Noite)
Remember This (Lembre-se disso)
Never Give Up (Nunca desista)
Karakuri Wall*
What Lies Underneath Yamatai (O que jaz embaixo de Yamatai)
There's No Time (Não há tempo)
Becoming the Tomb Raider (Tornando-se a Tomb Raider)
The Croft Legacy (O Legado Croft)
*Sem tradução literal, possivelmente refere-se à algum tipo de mecanismo.
Tomb Raider: A Origem chega aos cinemas brasileiros no dia 15 de março de 2018.
Comentários